[fsn_row][fsn_column width="12″][fsn_text]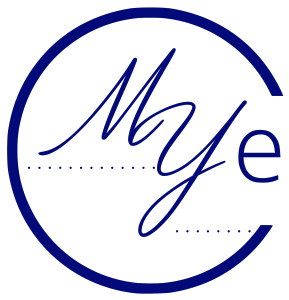 This is a no-frills, hardcore coaching program with the MYe Team in Business Development, Marketing Management and Strategies, Business Automation, Business Analysis and Evaluation.
Entrepreneurs who have:
Been in business for more than 90-days

Have sold their product and/or service to clientele

Have already conducted business
Will be able to maximize the benefits of Just Coaching. Entrepreneurs who are just getting started will benefit from Just Coaching as well.
30-day Program; No Long Term Contractual Commitment

One-on-One and Personalized Coaching 

Four (4) One-Hour Personal Strategy Sessions

Four (4) Weekly Group Strategy Calls

One (1) Master Class Training attendance

A copy of "The Entrepreneur's Guide to Becoming a B.O.S.S: Business Owner Striving for Success" written by Martina C. Young

VIP Communications Channel
"There have been countless times in my journey as an entrepreneur, where programs and courses weren't what I needed. I needed a good old-fashioned, no thrills and frills, straight forward and direct conversation. I needed someone to strategize with me and help when I was stuck. It was in those raw coaching sessions that my business went in a more profitable, stable direction and growth was truly achieved. It doesn't have to be so complicated…sometimes its Just Coaching."
Martina C. Young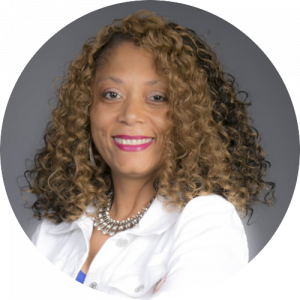 FREQUENTLY ASKED QUESTIONS
Where are the Strategy Meetings held?
Strategy Meetings are held at our office or via web-video conference. Our coaching platform is structured to be flexible.  Although you can dial-in from your phone, we recommend that you be in an environment to take notes.
Can I include my business partners?
We understand the power in working with a team. Business partners are allowed to attend strategy meetings; however, a minimum of two business partners must be present at each strategy meeting and a maximum of two partners may participate on the Group Strategy call. 
Is there a private member's area?
Since this is not a 'program' or 'course' based service, there will not be a member's portal where downloads and online materials are accessible. This is a very rigorous coaching setup that is based on peer to coach communication. You will receive access to a dedicated communications channel.
What subject matters are covered?
Just Coaching is based on what the current need of the business is, the results of the business analysis, company goals and proficiency, and whatever is the agreed upon focal point. This is an individual business need driven coaching service because every business/entrepreneur is different. It is not a one size fits all.
What if I cannot make a Strategy Meeting?
Meetings will be scheduled for the month within 72-hours of sign-up. It is important that you or your partners attend all scheduled Strategy Meetings. We will allow up to one rescheduled meeting within the 30-day contracted period. Any missed additional meetings will result in forfeited time.
What's the Cancellation Policy?
Please be sure that you are firm in your decision to enroll in Just Coaching. All fees are non-refundable. There are only a limited number of Just Coaching clients that we are able to take each month. When enrolled, an open available slot for another entrepreneur is removed. You are always free to speak to any of our MYe Team entrepreneurial trainers to answer any questions prior to signing up for this service. Feel free to email: gettrained@martinayoung.com or call 678-412-0424 Ext 1 or 2.
How is my privacy safeguarded?
We have a very high regard to our Client's Proprietary information.  For this purpose, upon enrollment, every enrolled entrepreneur must complete a Non Disclosure Agreement, this includes all business partners individually. This protects our team in sharing our best practices, protects you and your team, as well as information disclosed in Group Strategy calls.  This is non-negotiable. 
What guarantees do you make to our success?
As with any coaching program, we cannot guarantee your success. What we can guarantee is that our team will give you 100% of our expertise. Coaching programs for business are similar to fitness coaching. We provide you the tools, resources, and concrete plans to assist you, however, each Client has a responsibility to work the plan. It's a team effort and it take dedication and work to achieve aggressive goals.
[/fsn_text][/fsn_column][/fsn_row]